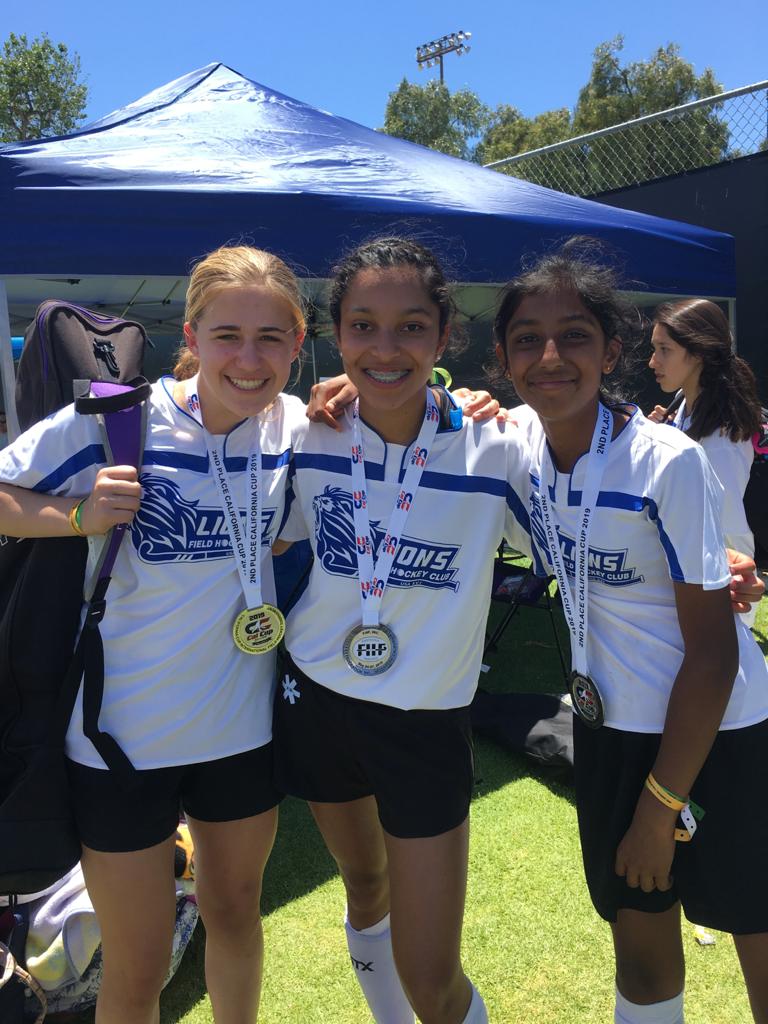 PLAYERS SELECTED FOR NATIONAL 2019
MATILDA, JAIYA & ADYA
USA Field Hockey's Futures is basis to USA Field Hockey's Olympic Development Pathway Program. This training camp evaluates players across the USA in the areas of mindset, tactical, technical and physical skills. Top Futures players across  the country get invited to prestigious Futures Championship.
In 2019, three of our players were selected U14 Futures championship. Exposure of playing with top talent in USA was experience that our players are going cherish forever.
Please note this year, Futures program has been revamped into Nexus.
You can read more about it here:
To know more about success of our club players.
YOU CAN BE A PART OF SUCCESS!
To become a part of our team, reach out to us at info@lionshockey.club. You will be very happy to learn how hockey motivates us every single day!
Reach out to us to become a part of our Field Hockey Team. We'd love to have you as a part of our team, whatever age you might be.