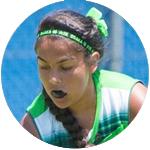 Sehej Shoker
U14 Lions Hockey Club, Homestead Varsity Hockey Team Sehej is currently a Freshmen at Homestead High School. She is playing as a starter for her school's Varsity Field Hockey Team. Field Hockey is her passion. She is a defensive player by nature, but always ready to play at the position that game demands. Her dream is to play at the college level. When not playing field hockey, she likes to volunteer and help out elders.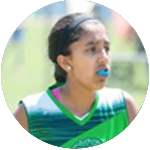 preet kalsi
U14 Lions Hockey Club Preet is a freshman at Evergreen High School. She started playing hockey at age of 9 and happy Lions camper ever since. She travels across the country to play different international tournaments like National Hockey Festival, Cal Cup and Futures championship. She plays mid/defense position but ready to step up any position as the game asks for. She also wants to continue to play at the college level. Other passions include helping the homeless, and volunteering during free time.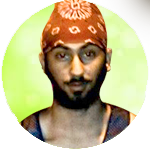 Hansraj Singh
U16, U18, U21 – USA National Team
Hansraj was the captain in 2011 when Lions won the USFHA Mens U16 Championship at Indio, CA. He was invited to the Olympic Training Center, Chula Vista in 2012 when USFHA announced the creation of U16 Mens National Team in order to promote youth field hockey. Since then he was member of the Mens' Junior teams till 2014, representing USA at international levels. Hans played a key role in Norcal HPTC winning the U21 national chamionship in 2013 and Runners-up in 2014. Hans is also an Eagle Scout and is graduating from UC Merced in 2018 with Bachelors in Business & Management Economics.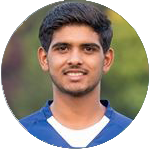 Hassan Arshad
U19 – U21 USA National Team, Lions Hockey Club
Thanks to his Grandpa, Uncles, and Father, Hassan got to know Field Hockey way before he started walking. Following the benchmark set by family, he is currently representing the USA in U-21 Team. His speed and agility are standard that our young players strive to achieve. He is aiming to play professional hockey in Europe and be part of 2028 USA Olympics team. Outside the world of hockey, his goal is to earn the degree in Computer Science!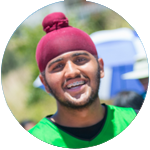 Puneet Singh
U19 – USA National Team, Lions Hockey Club
Puneet is currently a junior at Independence High School. He is been playing for the U19 USA Junior National Team for the past 2 years and for our club for the past 6+ years. Field Hockey is his passion and his dream is to play for the top leagues in Europe and to play in the Olympics. When he is not playing hockey, he enjoys playing football for his high school varsity team and other sports to keep him active.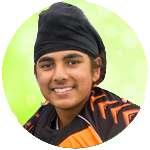 Jugraj Shoker
U19 – USA National Team, Lions Hockey Club
He is the cool dude that you would always love to hang out with. Always cheerful and with ready to make friends. Well not always especially when you are on opposite team and he is guarding the goal post for his team. Nowadays he is Junior at Homestead High School and also Assistant Coach for the school's Girls Varsity Field Hockey Team. Currently, he is the best U19 Goalkeeper that we got. In the future, wants to attend a degree in Business.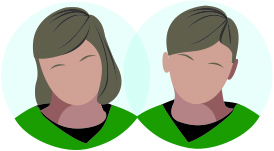 This could be you!
To become a part of our team, reach out to us at info@lionshockey.club. You will be very happy to learn how hockey motivates us every single day!
Reach out to us to become a part of our Field Hockey Team. We'd love to have you as a part of our team, whatever age you might be.